.
..do good things come in two?
Last year we made our Hyllis Ikea Hack and we love it to this day…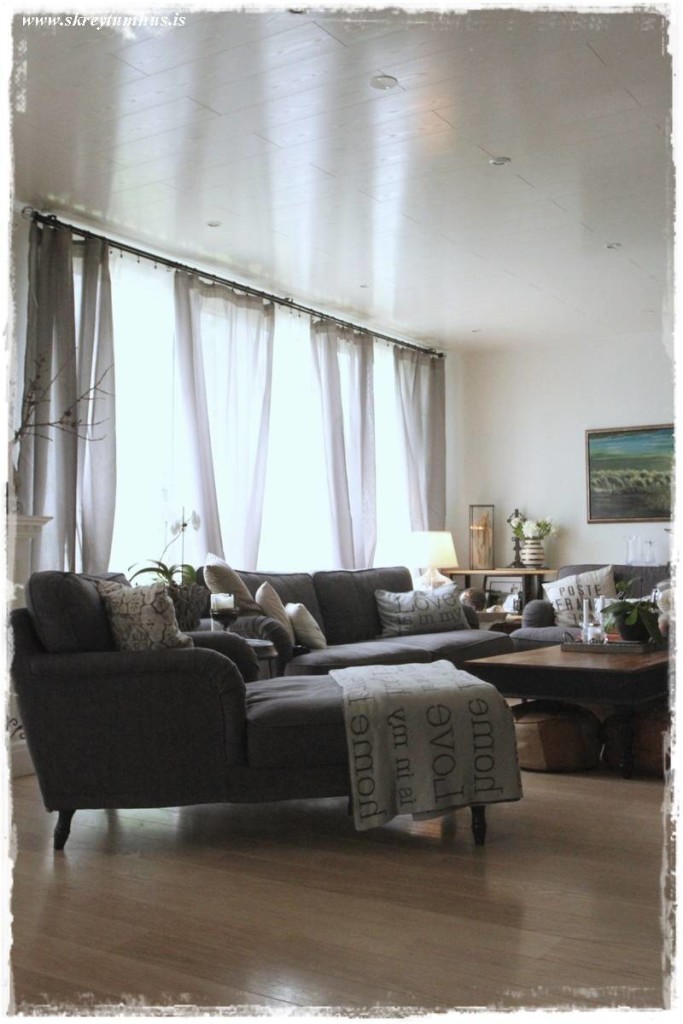 …The one "flaw" we could find with it, was the location, as it is behind our couch 😉
So this is our living room…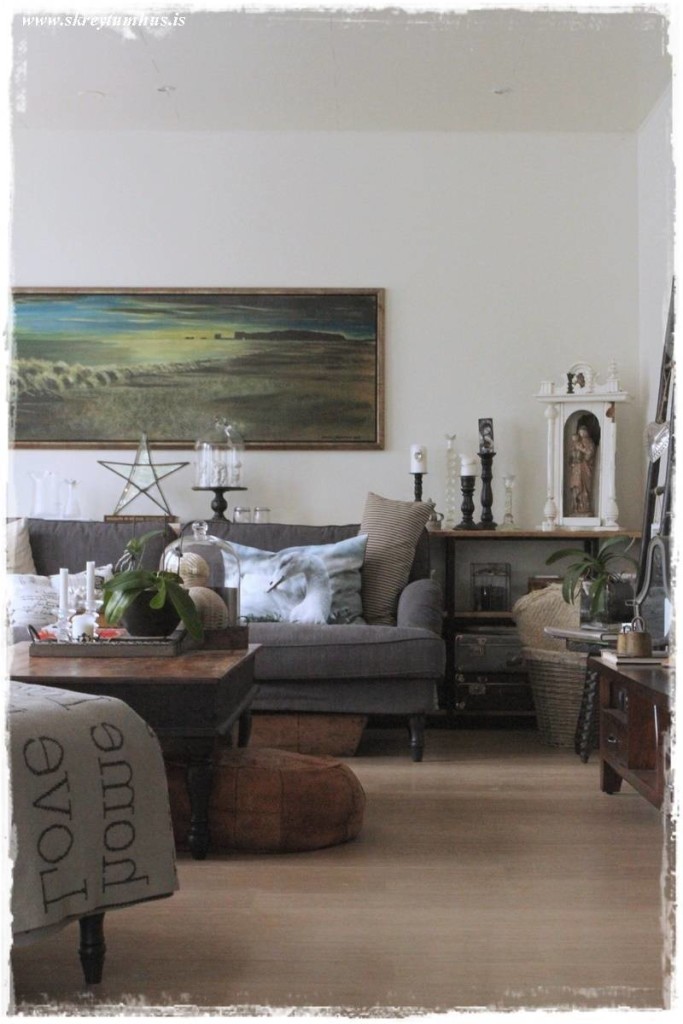 …so we decided to make "the sequel".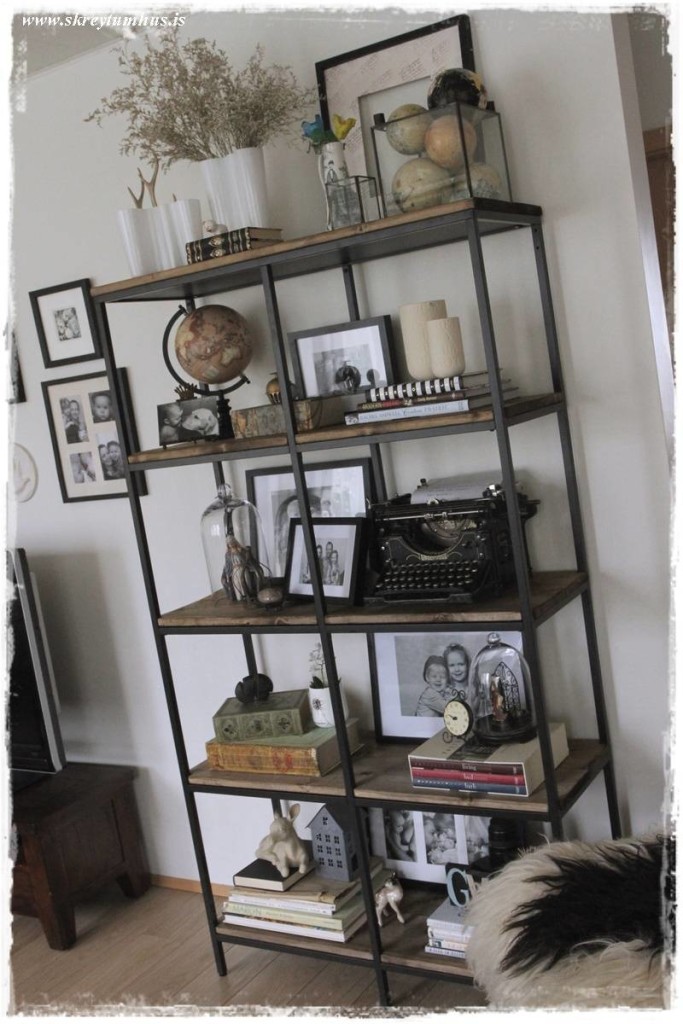 Hurray!
This time we decided to fix up the Vittsjö from Ikea…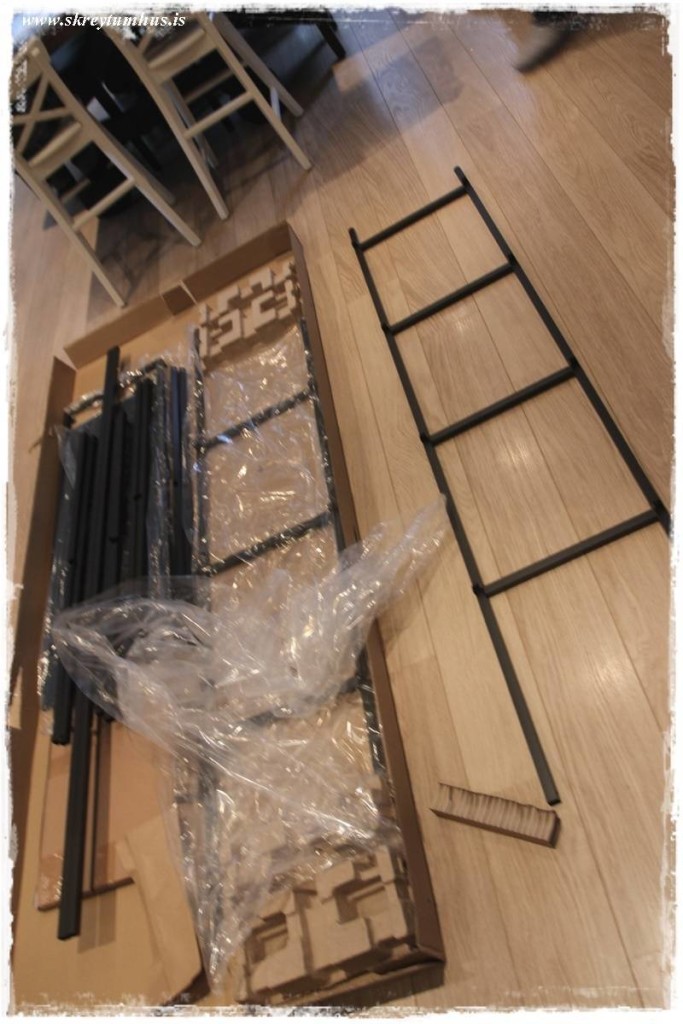 …first step – put it together!
You have two choices, either use the Instruction manual, or – do as I did – "honey, can you put this together for me" 🙂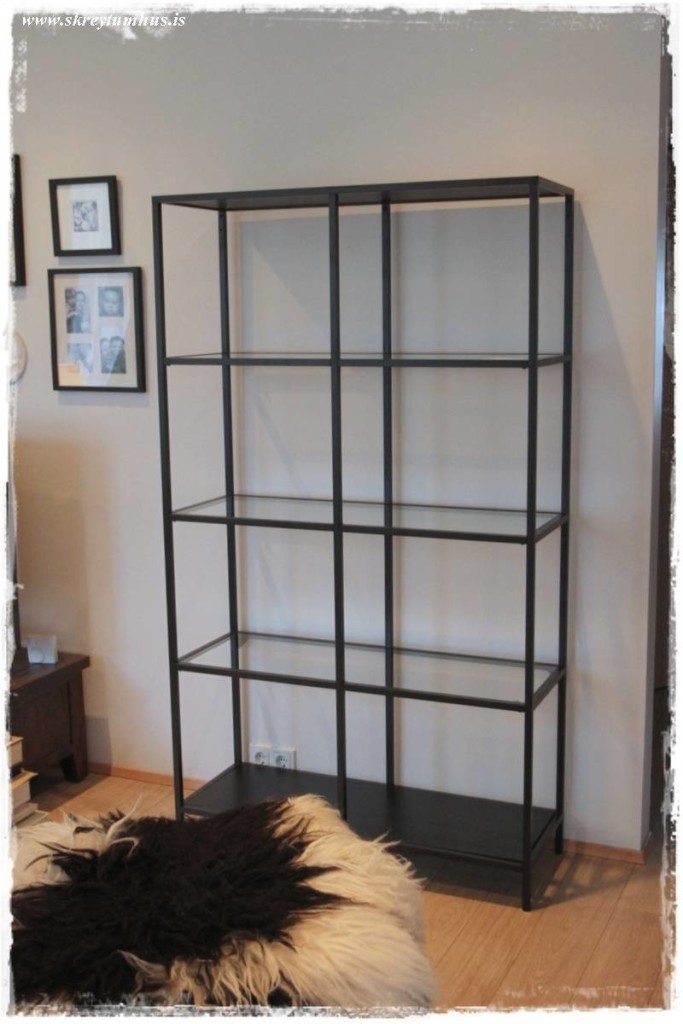 …so I could not wait, and decided to style it right away…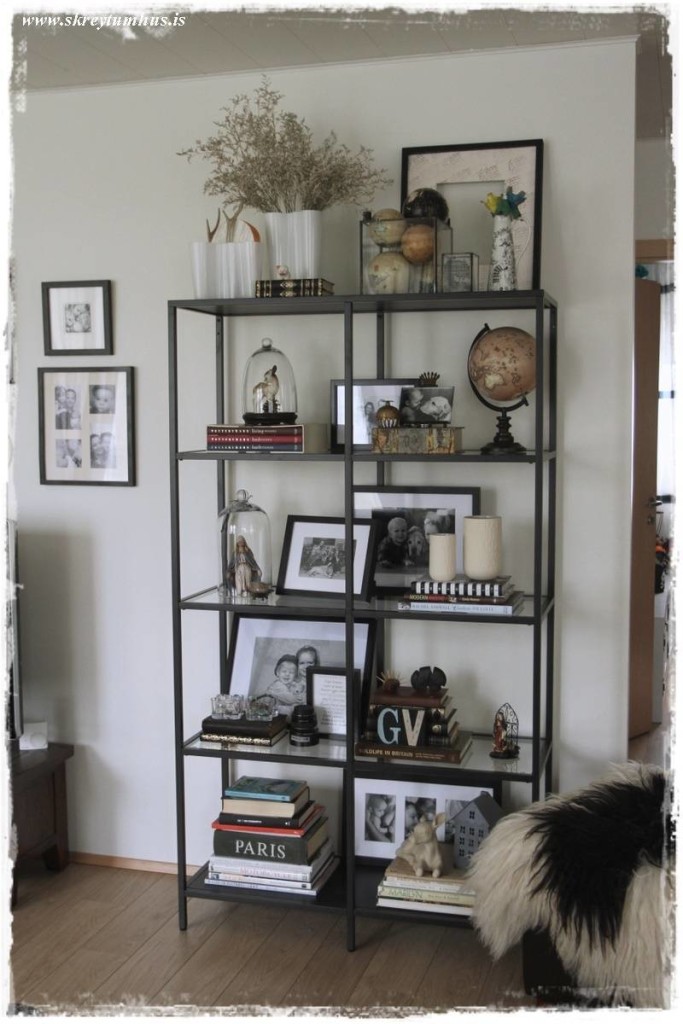 …but lets get "hacking" – we went to the local hardware store and had some wood cut down to size…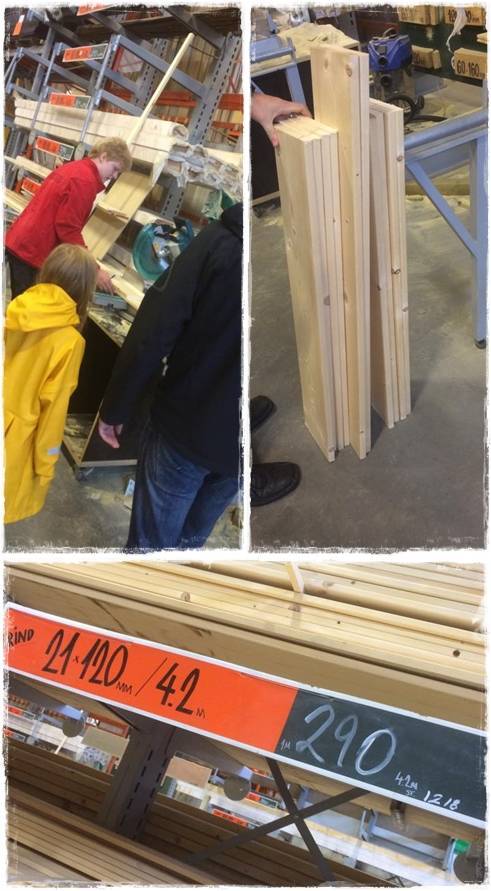 …hubby made cuts in all the right places and the pieces came together…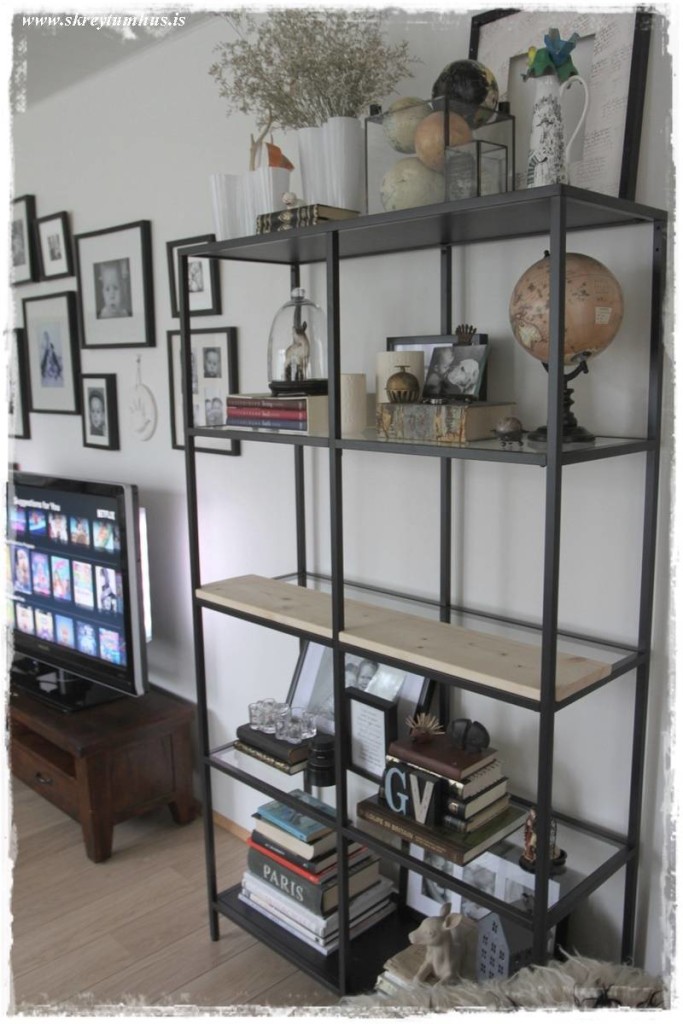 …as you can see here…
…making everything fit like a glove…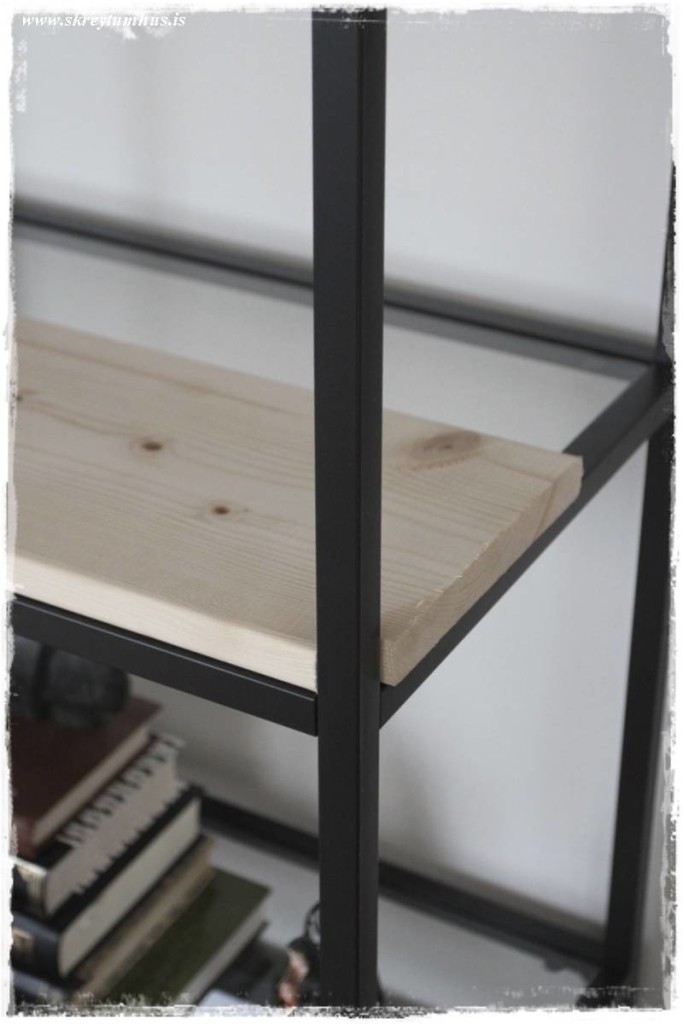 …and one by one we got the shelves ready…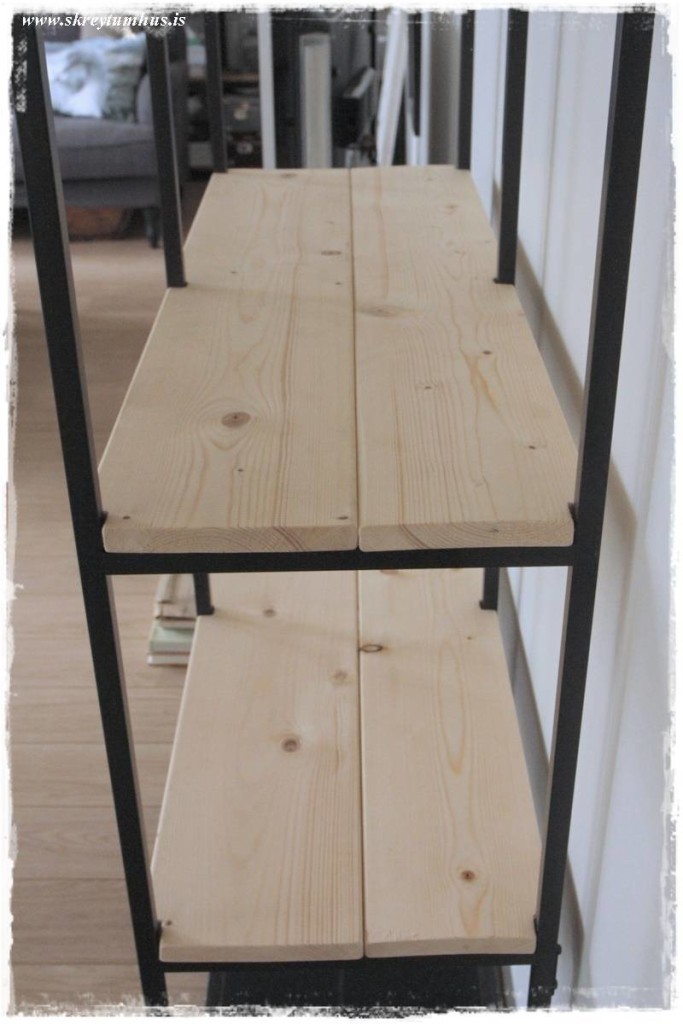 …I treated the wooden boards with wood stain, a mixed together antique oak and just a dash of cherry…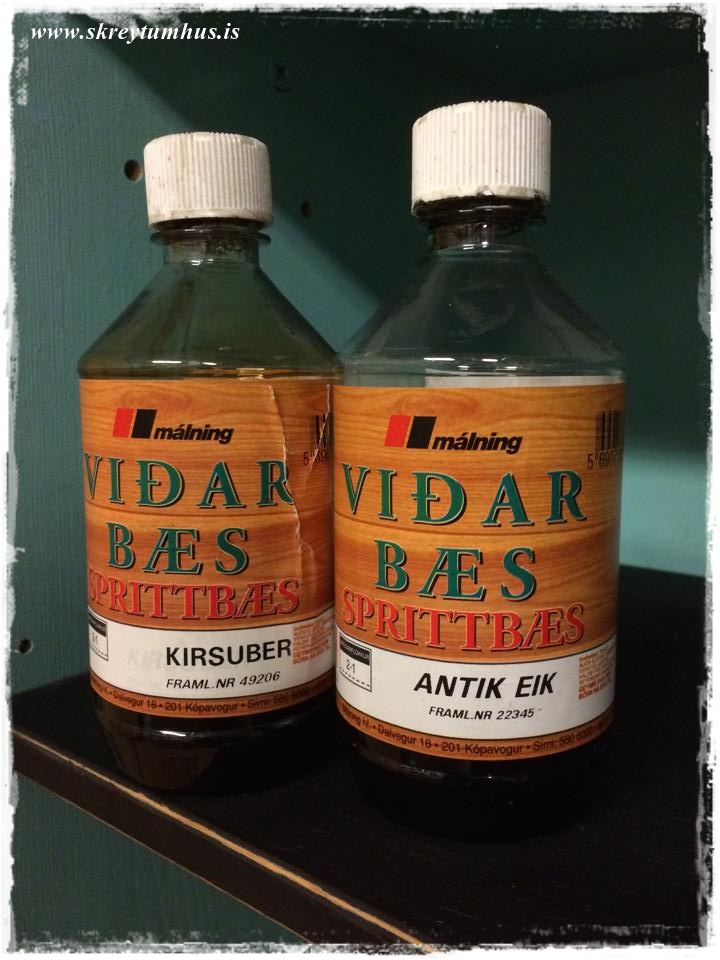 …and here you see the before…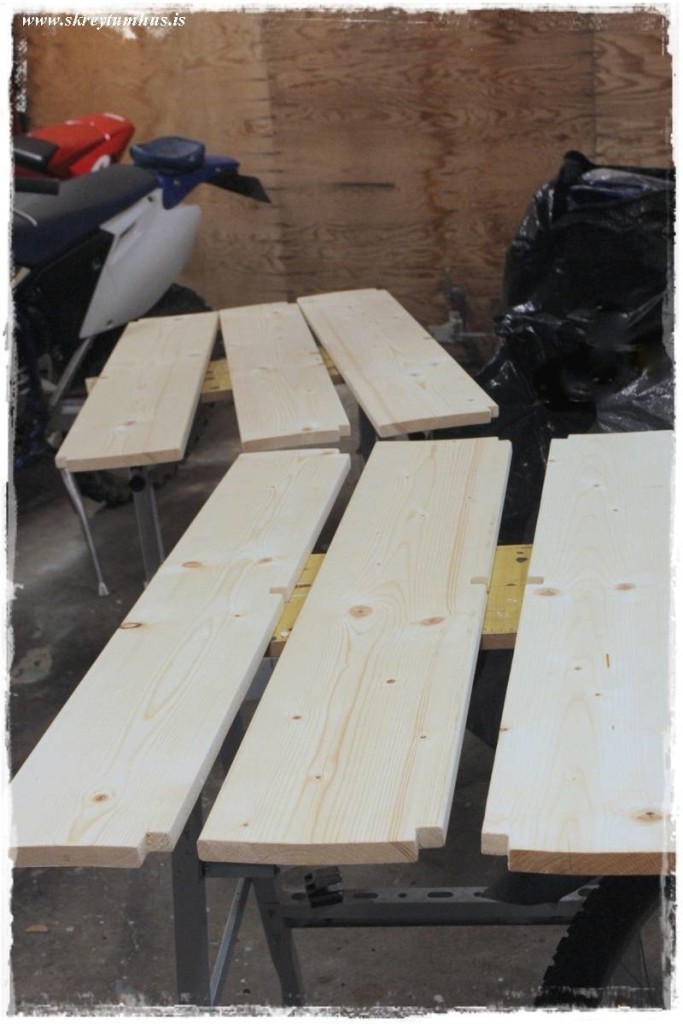 …during…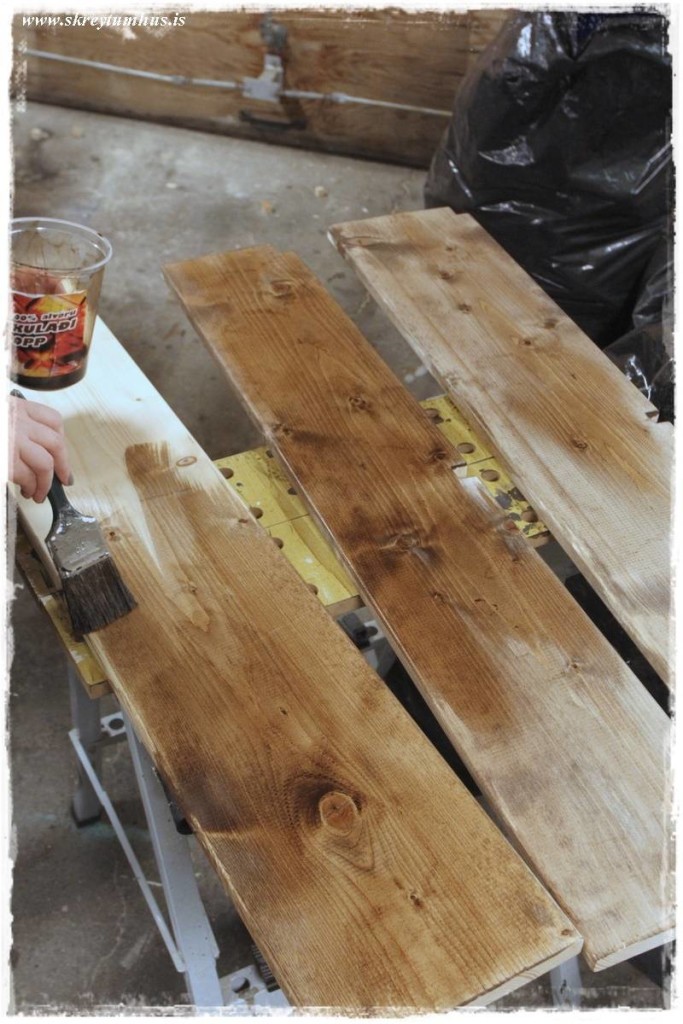 …and after!
…just one quick coat and you´re done…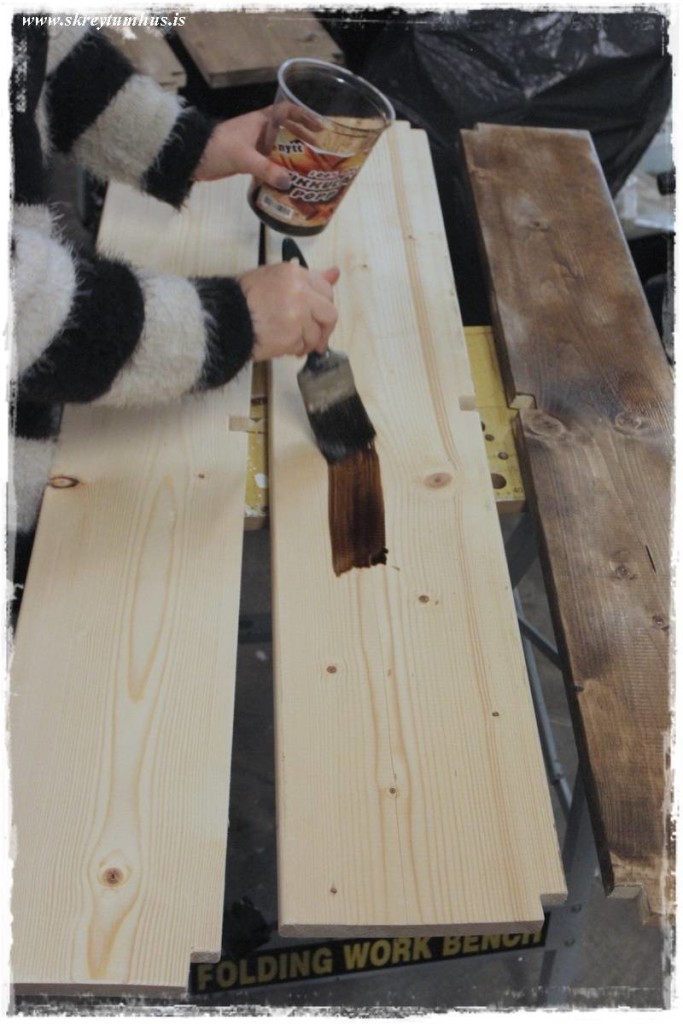 …and them simply put them in the right place…

…we deceided to keep the original shelves underneath – keeping all our options open.  Also we out some screws to fasten to top shelves down…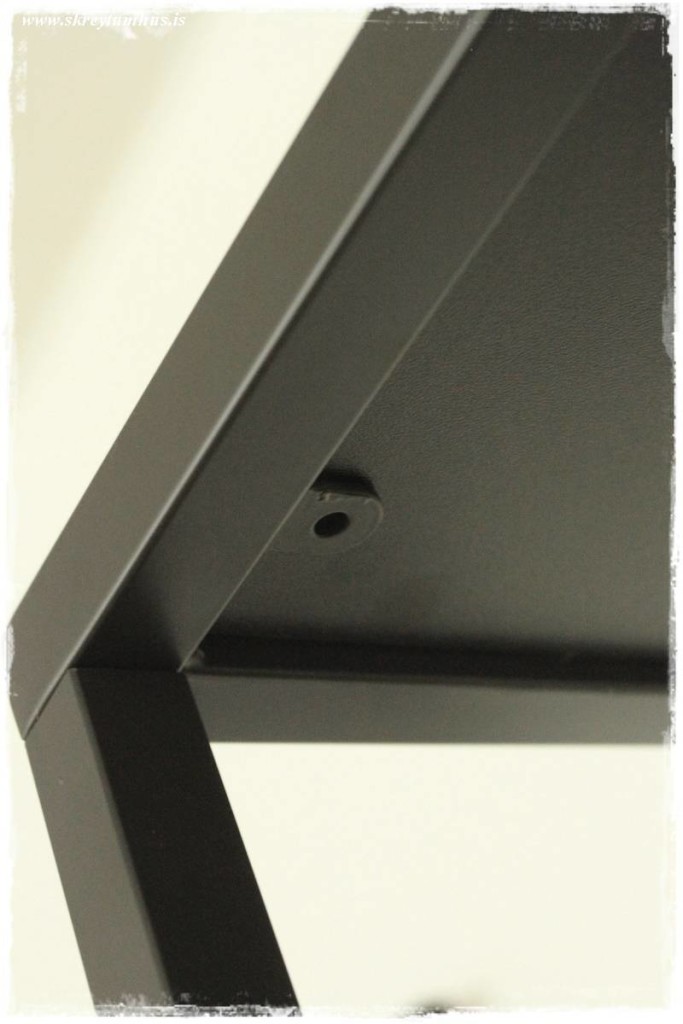 …so now here we have the final product…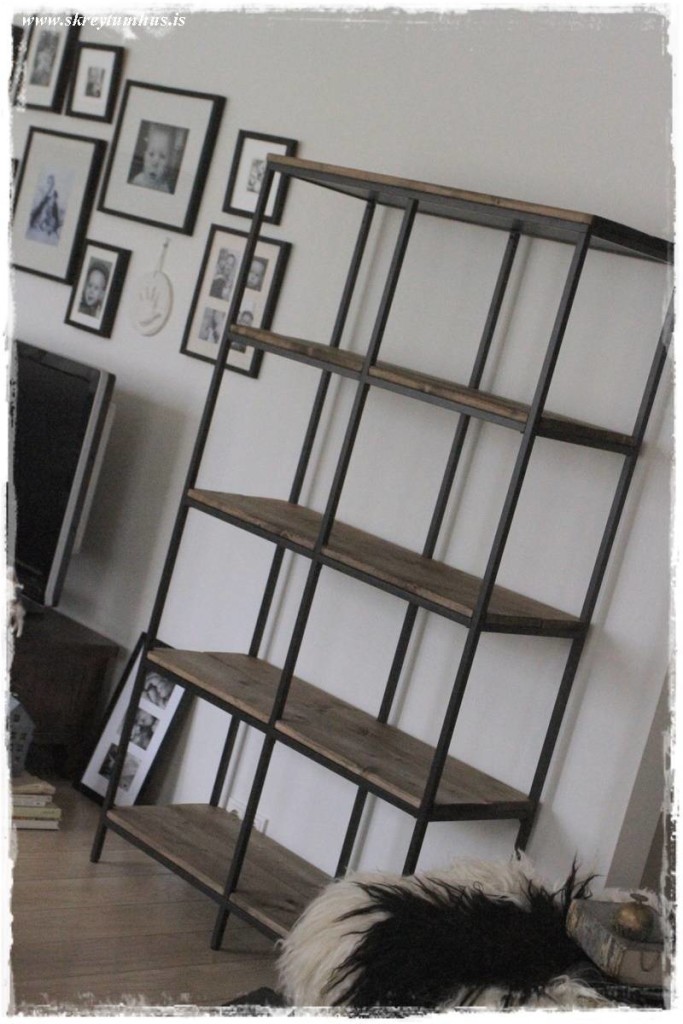 …and as you can clearly see, the Vittsjö and the Hyllis are a perfect match!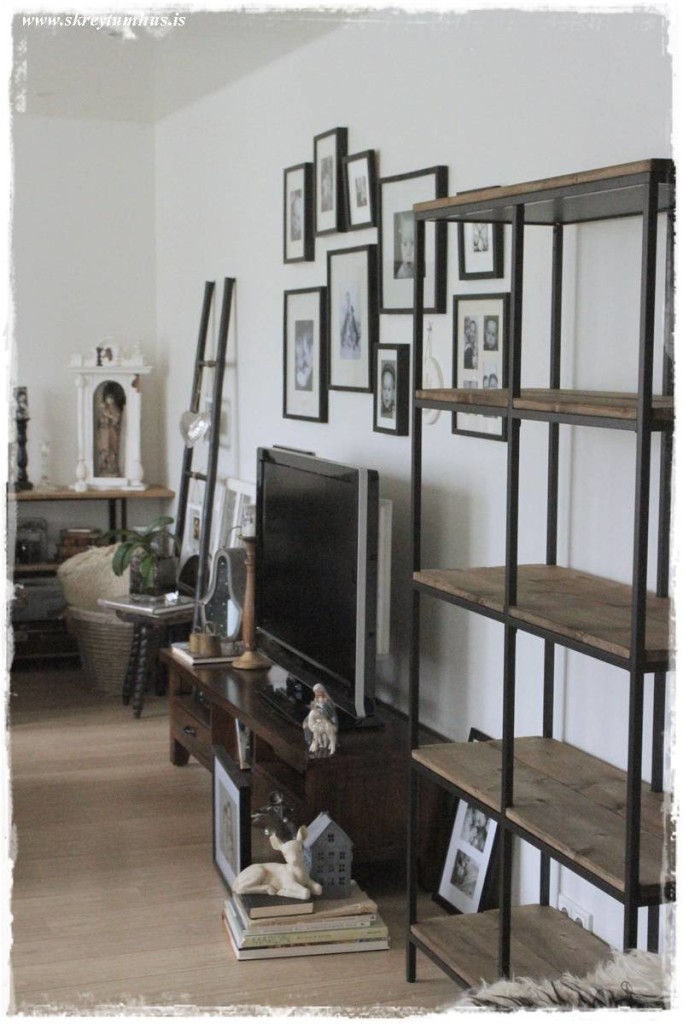 Then we style them and simply enjoy it all…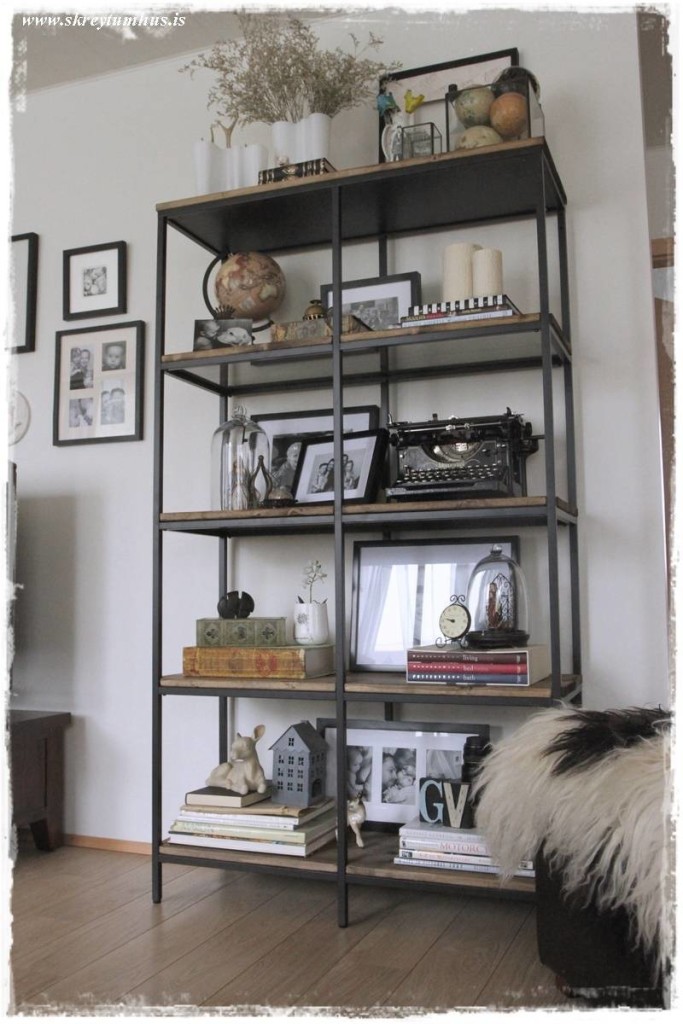 …and the shelves make everything look pretty and put together…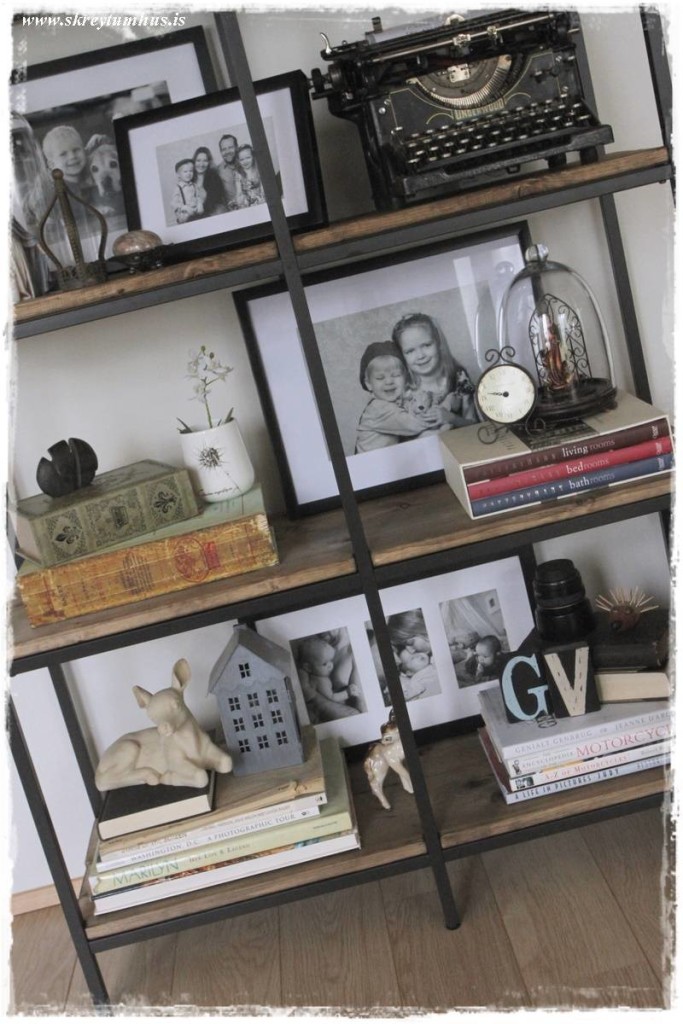 …a little bit rustic and industrial…
…looking good, right?
So even though its not the "same shelve" – the do compliment each other…
We love it, how about you?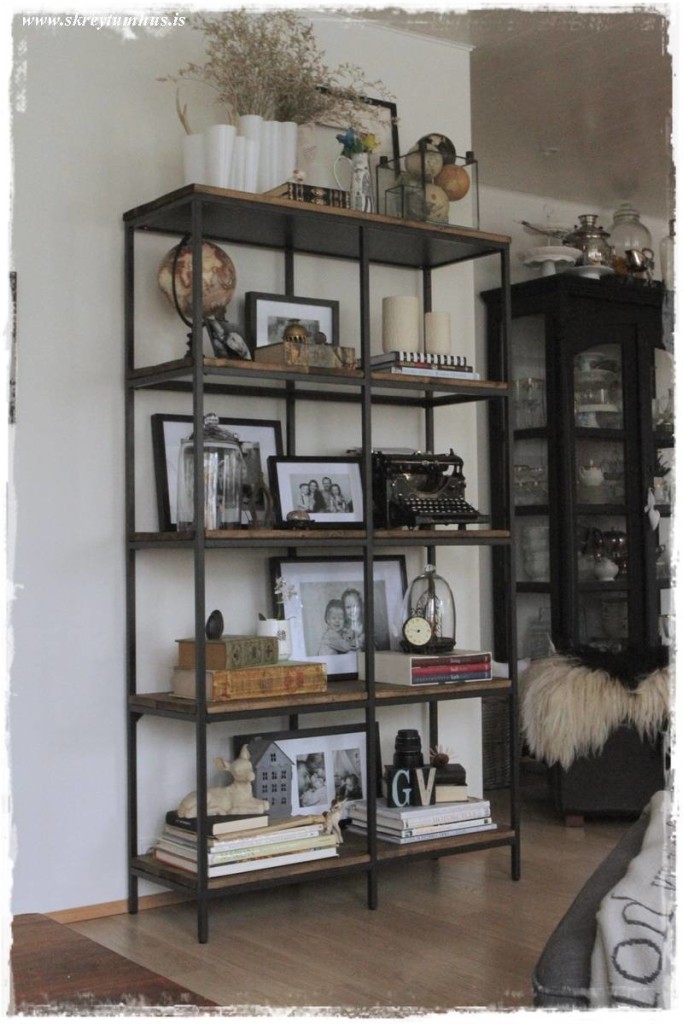 Þú gætir einnig haft áhuga á: