I wanted to make a tutorial in english, due to traffic from Apartment Therapy after this Ikea hack appeared there.
What we really wanted was to make a sort of build-in industrial shelving unit.
A bit Pottery Barn-ish and maybe with a dash of Restoration Hardware.
…so my solution was to buy the Hyllis units from Ikea.  Super cheap, industrial looking for sure, but not very sturdy…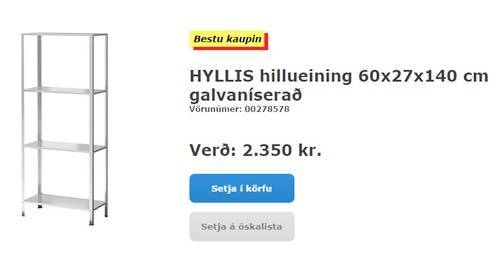 …for this purpose we used four units.  In order to get the shelves just as we wanted, we deceided to turn each shelf upside down and flip the actual shelves.  That we had them just as we had invisioned them…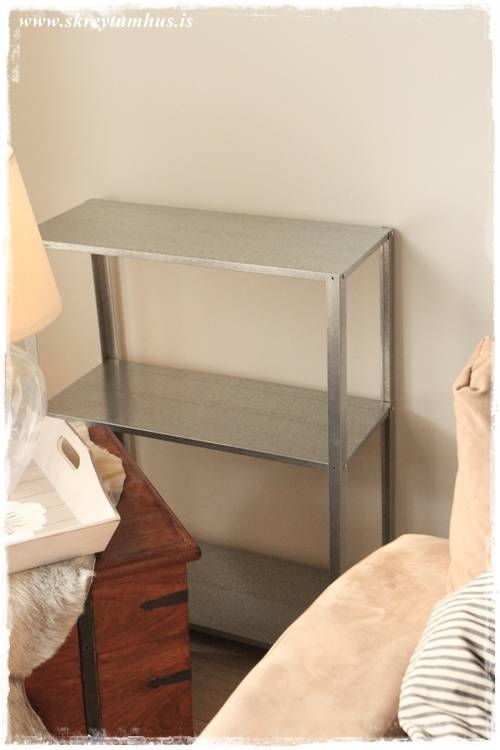 …turning them upside might seem strange, but that was the best way to get them to fit…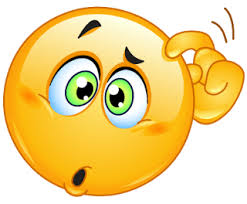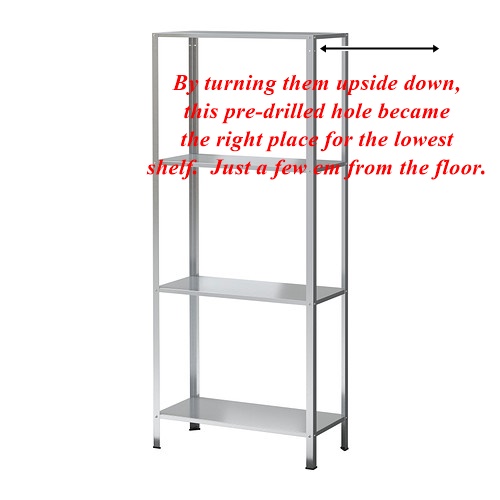 …my husband then took each and every unit and cut them to the right length.  We were hopeing to cut each one into two parts and use both, but since they are very inexpensive and we wanted it just right – four units was the only way to go…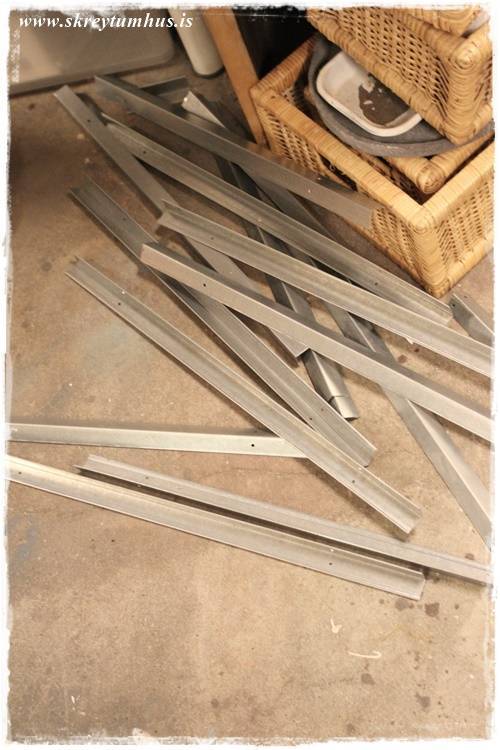 …after reassembling them the next step was to spraypaint them with a primer…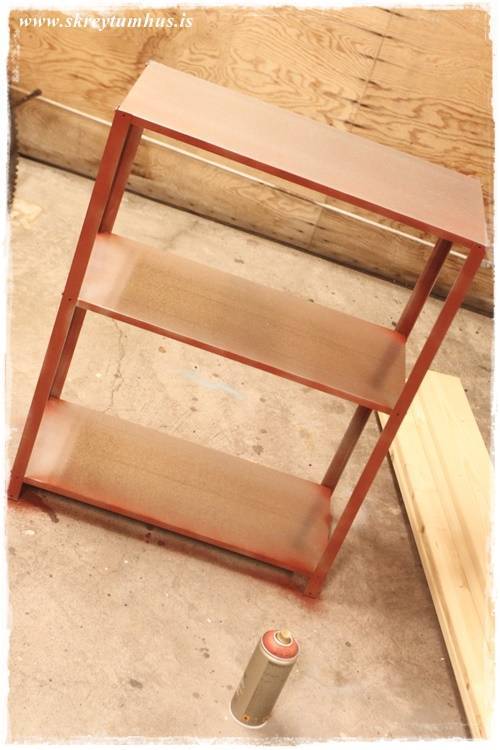 …using Metal Primer from Montana…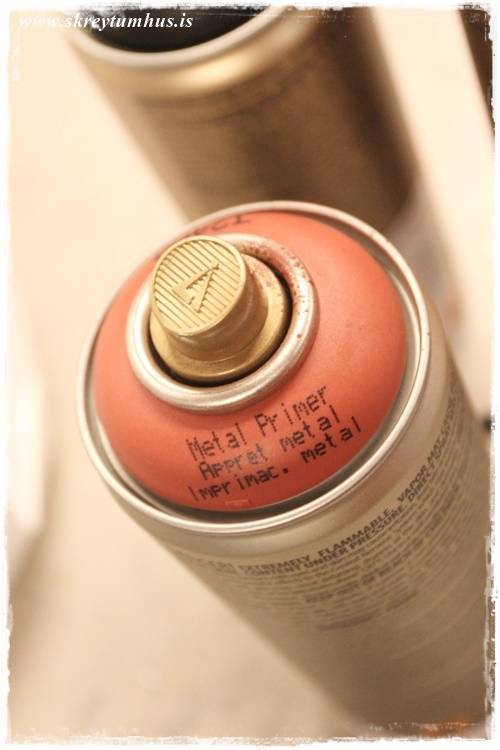 …then some Black matt spraypaint – also Montana…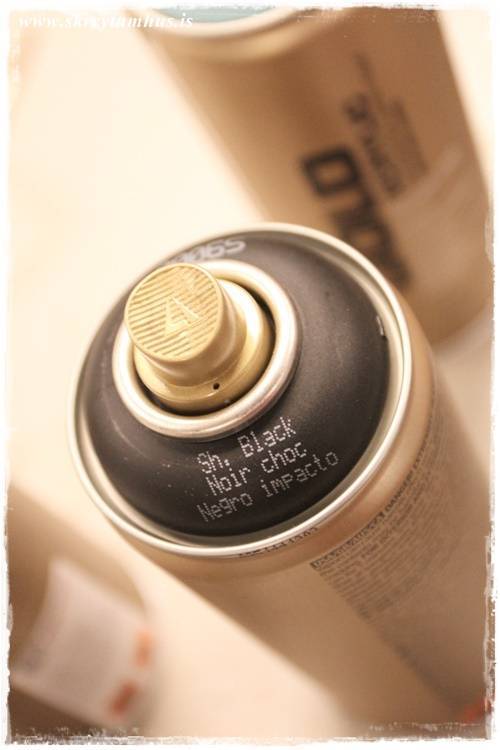 …and as you can see this took a while…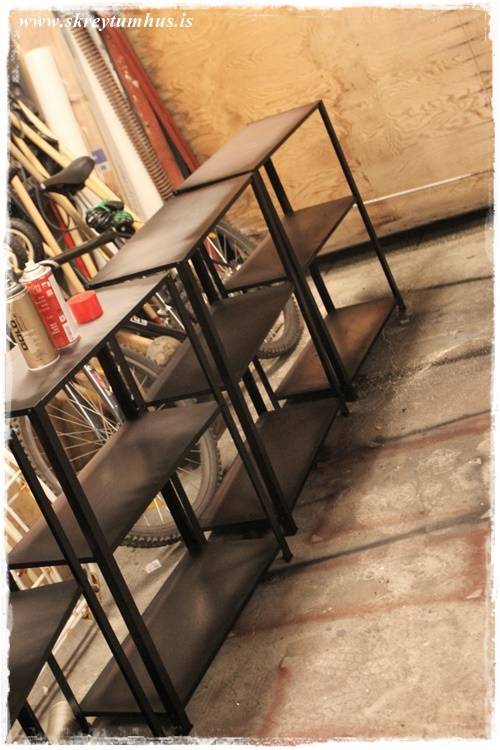 …then after a coat of clear finishing spray we hauled all shelves into the house and tried them to see how they fit the best…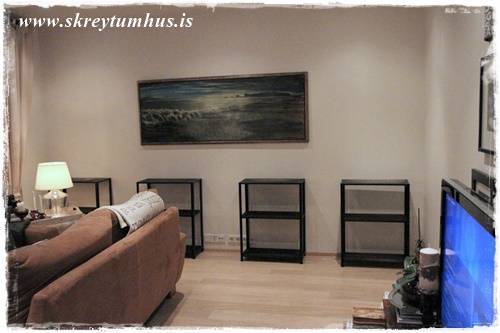 …the wall is 4m, and the space we had to fit the wooden boards was 27cm…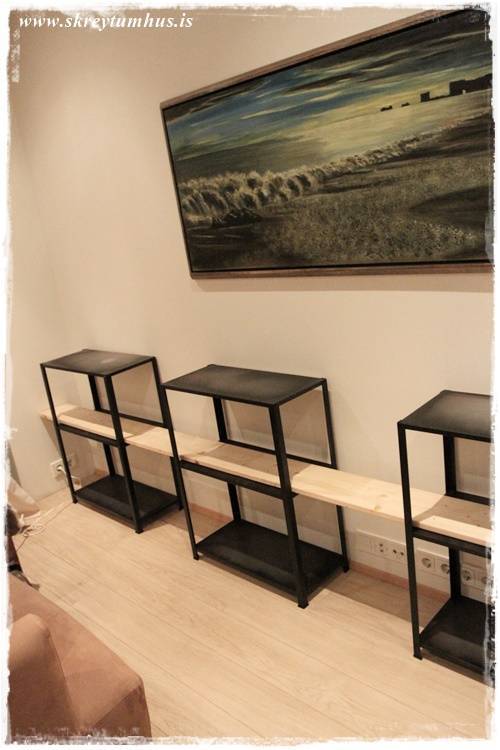 …we made marks in the wood boards in order to see where to cut, and then it was off to the "cutting board"…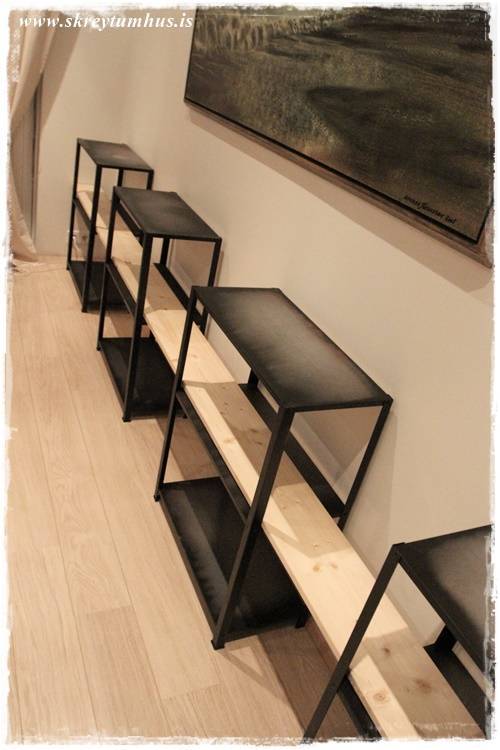 …I treated the wooden boards with wood stain, a mixed together antique oak and teak…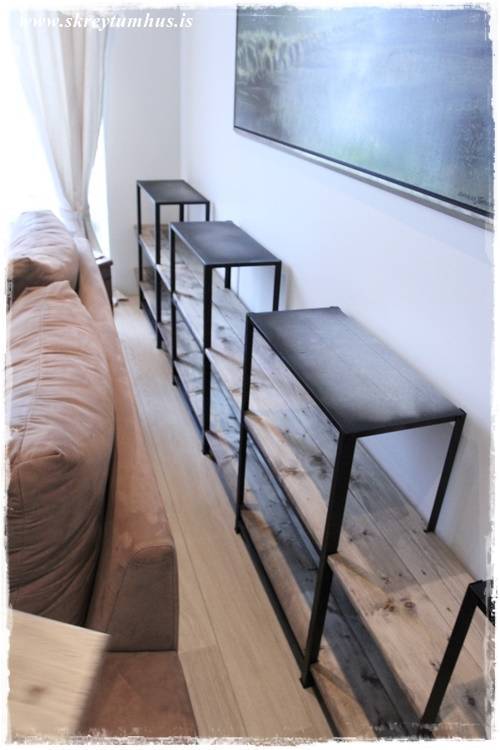 …when placing the top boards we deceided to have them a bit wider – to get a more polished look…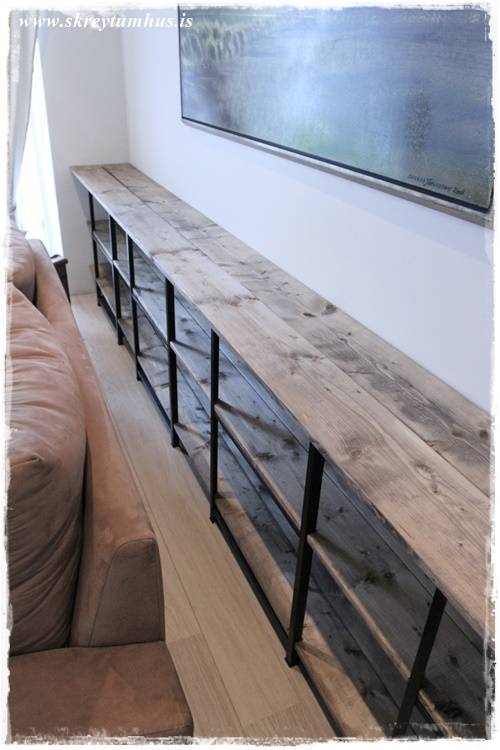 …and the end result came so close to what I had already "seen" in my head…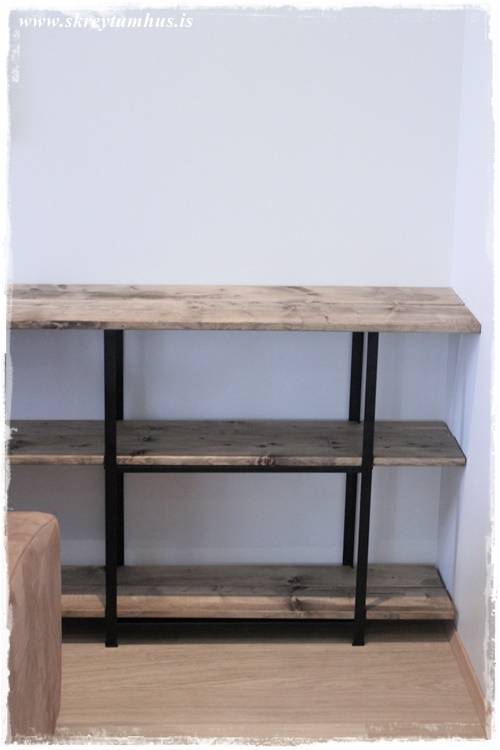 …when we were getting everthing in the right place the poor shelfs took some beating…
…so I simply sprayed some paint into the box and painted in were needed..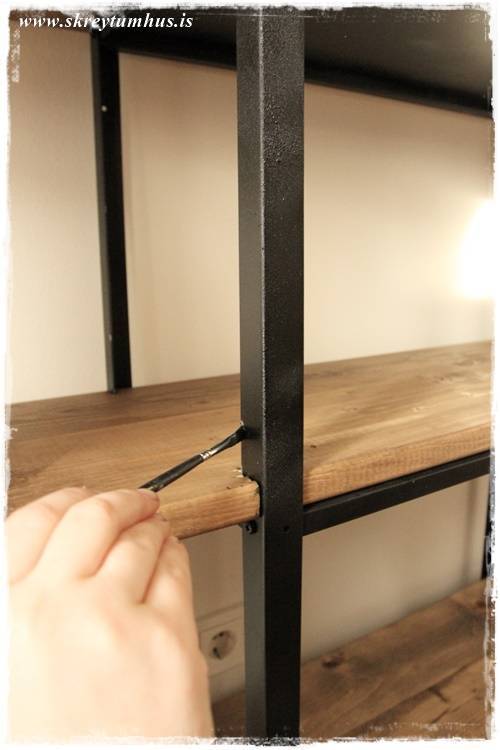 …easy solution…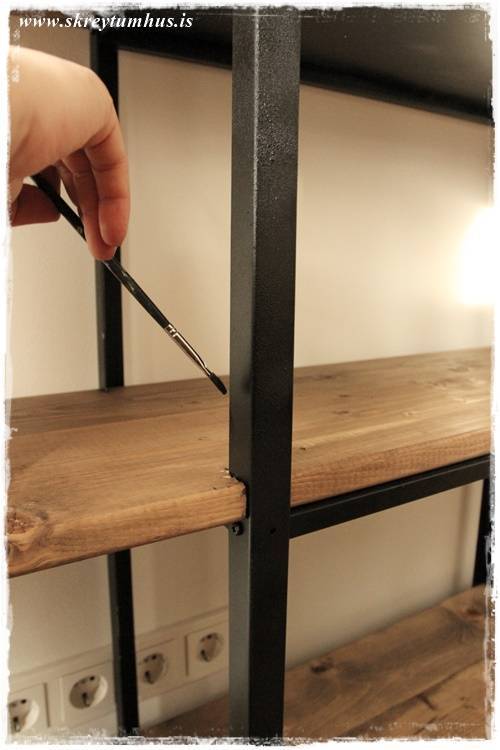 …and it was a good fit, even the electricity outlets fit perfectly…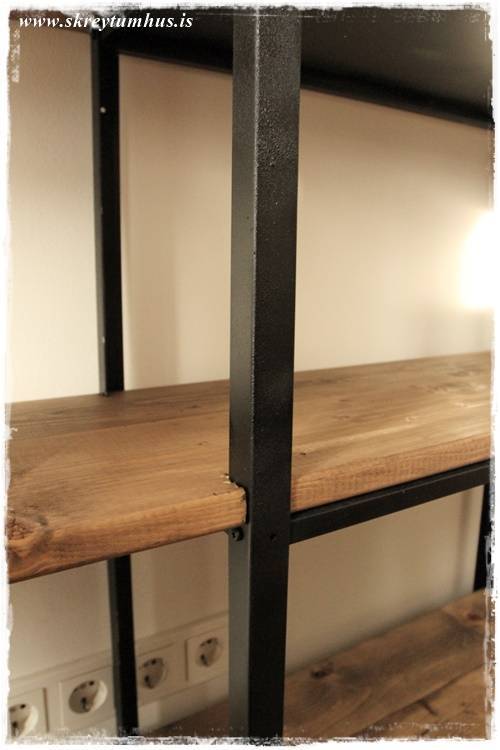 …and then for the fun part – styling…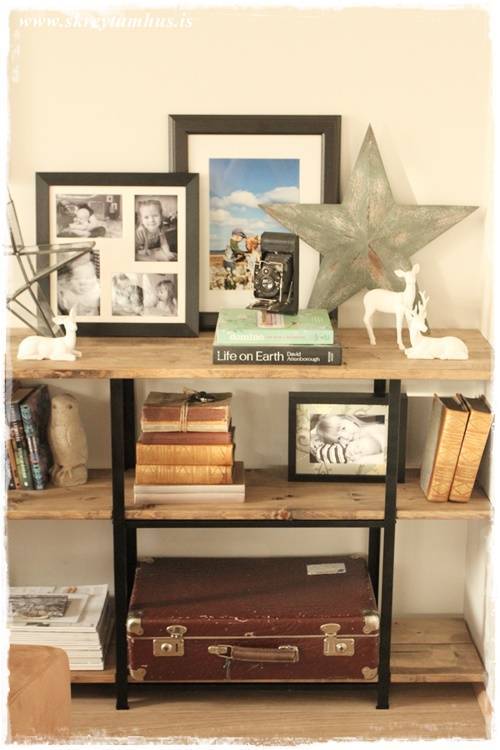 …since part of the shelves are hidden behind the couch it was perfect to store magazines and such items…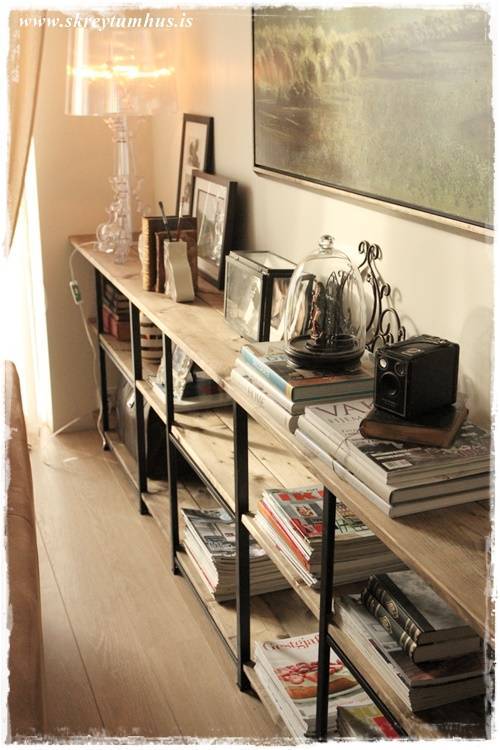 …and this is the final results: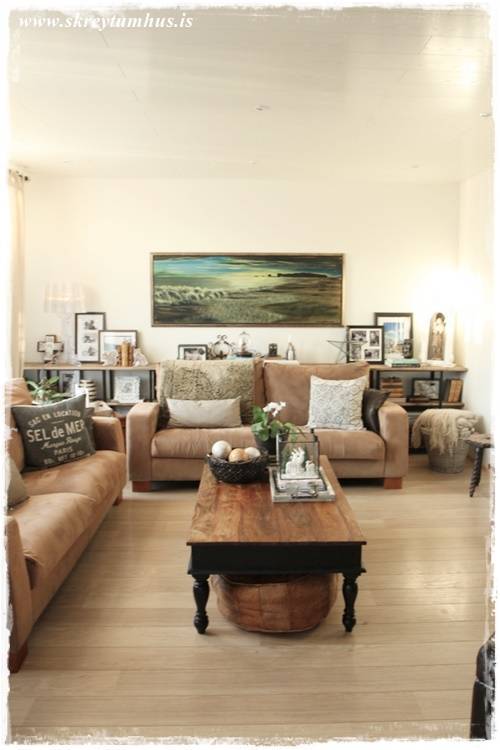 …and we could not be happier….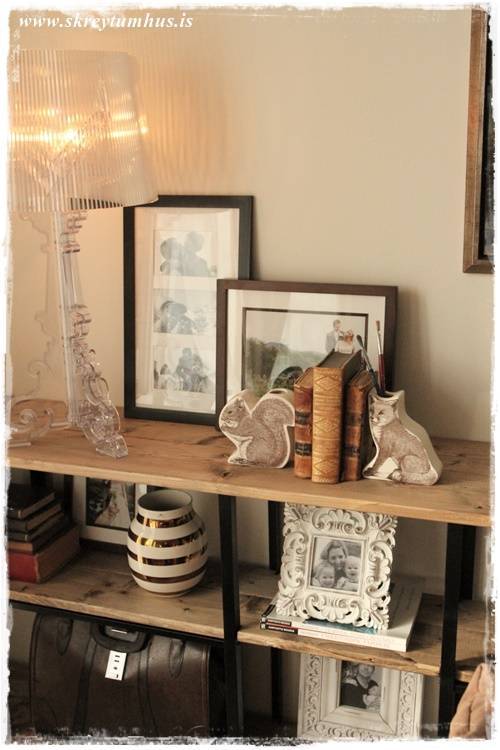 …and our son seems to approve 😉 …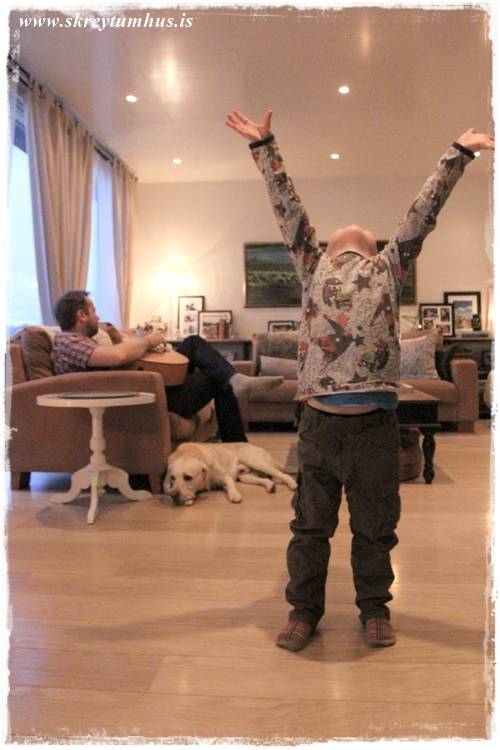 …and it sort of finshes the room of perfectly and created the right ambience…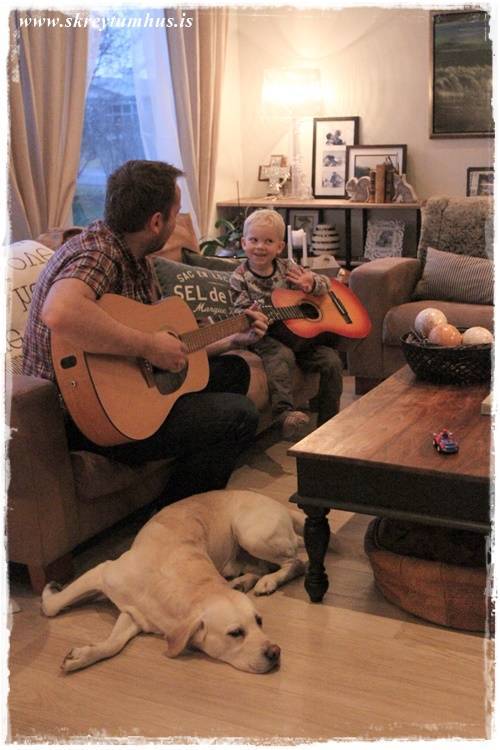 …just the wibe I wanted…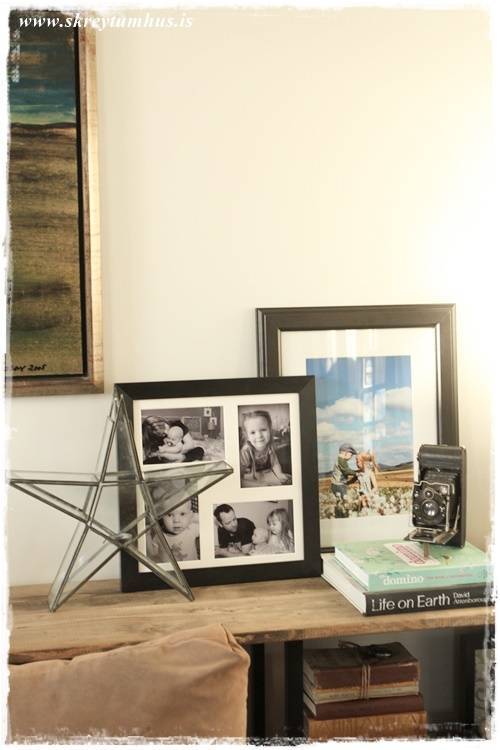 …gives the room plenty of character and personality..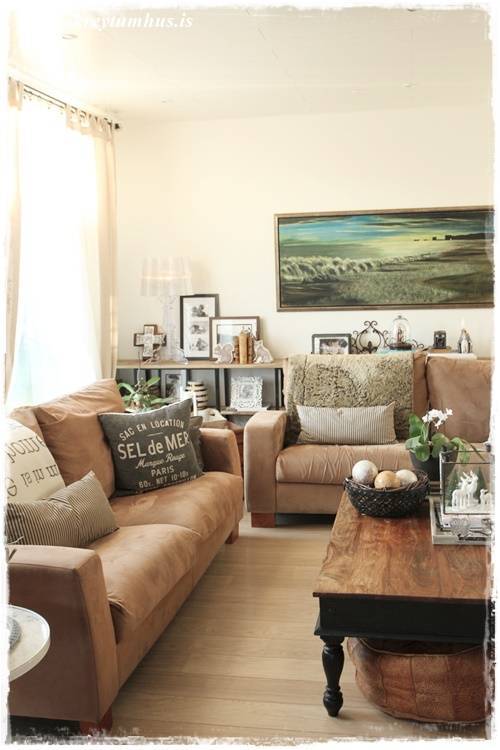 …dont you agree?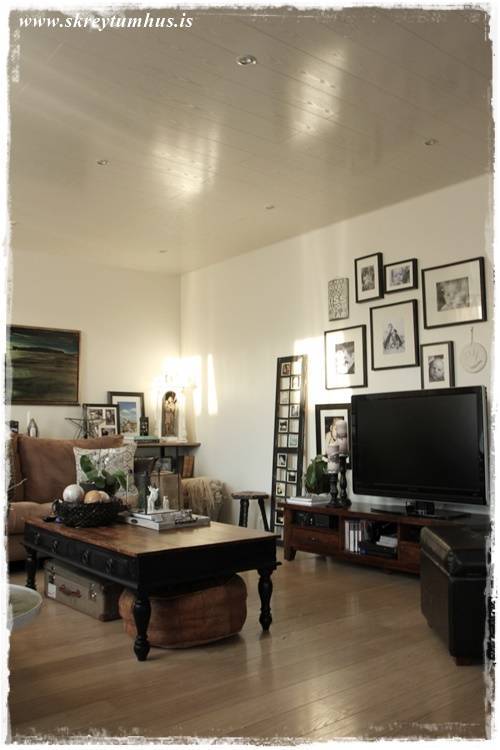 …So please feel free to leave questions and I´ll do my best to answer them.
Also english is not my first language so please excuse all grammatical errors…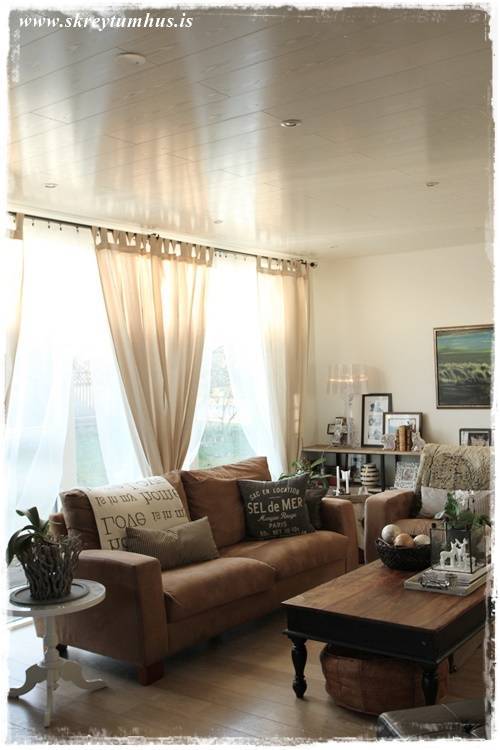 Thanks so much  ❤
Aha!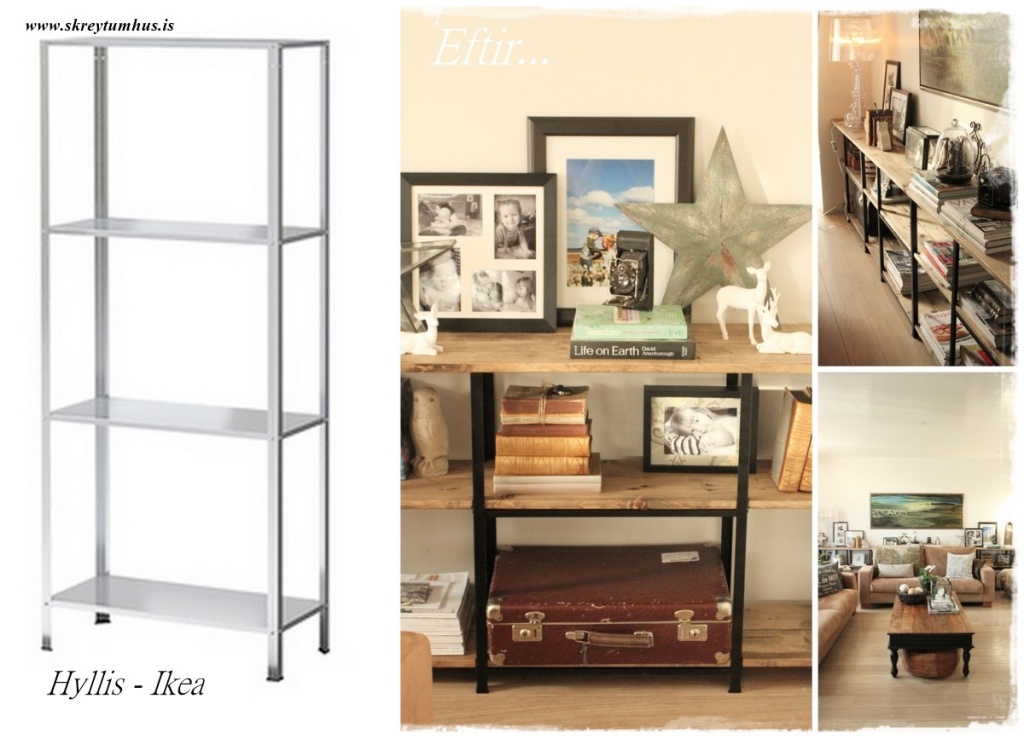 Updated with photos of the new sofa, Stocksund from Ikea as well 🙂
Þú gætir einnig haft áhuga á: